---
WELCOME TO NIMR
To be an institution of excellence in basic, applied and operational research for the promotion of national health and development in Nigeria...
To conduct research into diseases of public health importance in Nigeria and develop structures for the dissemination of research findings while providing the enabling environment and facilities for health research and training in cooperation with the federal and state ministries of health and in collaboration with universities, allied institutions and organized private sector nationally and internationally...
The mandate of the Institute under the enabling Act of 1977:...
Meet The DG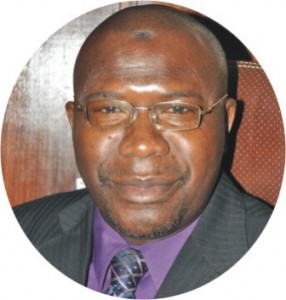 Professor Babatunde Lawal Salako

MBBS(Ib), FWACP, FRCP (Edin), FRCP (Lond), MNIM

Director General / CEO,
Nigerian Institute of Medical Research.
Consultant Physician & Nephrologist. Fellow,World Heart Federation (FWHF, 2000).
President, Nigerian
Association of Nephrology (2016-2018). 
Provost, College of Medicine, University of Ibadan
(2014 -Sept, 2016). 
Recipient of many National and International Fellowships, Research Grants and Honors.
News Flash

Professor Babatunde Lawal Salako MBBS(Ib), FWACP, FRCP (Edin), FRCP (Lond), MNIM Director General (3rd from left) in a group photography during a courtesy visit to his office by CDC and APIN team...

Read More
Prof. Babatunde Lawal Salako was appointed the new Director-General of NIMR by President Muhammadu Buhari on Friday 29th July, 2016....

Read More