---
WELCOME TO NIMR
To be an institution of excellence in basic, applied and operational research for the promotion of national health and development in Nigeria...
To conduct research into diseases of public health importance in Nigeria and develop structures for the dissemination of research findings while providing the enabling environment and facilities for health research and training in cooperation with the federal and state ministries of health and in collaboration with universities, allied institutions and organized private sector nationally and internationally...
The mandate of the Institute under the enabling Act of 1977:...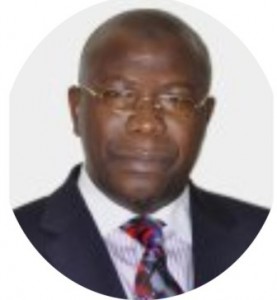 Professor Babatunde Lawal Salako
MBBS(Ib), FWACP, FRCP (Edin), FRCP (Lond), MNIM
Director General / CEO
                Meet the DG
Read More
Prof. Babatunde Lawal Salako, Director General/CEO, NIMR (left) paid a courtesy visit to the General Overseer of Mountain of Fire and Miracles Ministries, Dr. D.K Kayode Olukoya being a world class Researcher and formal staff of the institute. The DG promised to invite Dr. D.K Olukoya regularly to participate in the activities of the Institute particularly the yearly Scientific Conference.  Dr. D.K Olukoya was very delighted about the visit and promised to return the good gesture of the DG by making himself available whenever he is invited participated in research activities of the Institute.
Honourable Minister of Health, Federal Republic of Nigeria, Prof. Isaac Folorunsho Adewole, FAS, DSC (Hons) (in front role: 4th from left) and the DG of NIMR, Prof. Babatunde Lawal Salako (in front role: 3rd from right) in a group photograph with erudite Professors and Scholars in the field of Medical Sciences from Universities and Research Institutions from Nigeria, USA, UK and Canada who were part of the delegates to the 2-day Retreat held in Abuja by NIMR to reposition the apex medical research Institution for its role in health research and national development.
NIMR concluded its 2-day National Retreat held Dec. 1-2, 2016 in Abuja-Nigeria.
Theme: Re-positioning NIMR for its role in Health Research and National Development. 
The opening ceremony of the retreat was chaired Prof. Isaac Folorunsho Adewole, FAS, DSC (Hons), Honourable Minister of Health, Federal Republic of Nigeria. In his speech, the Honorable Minister of Health promised to assist NIMR in any way he can to ensure that the Institute gets its rightful government financial subvention and other government supports that will enable NIMR operate as an apex National Medical Research Institution expected of the Institute in National and global health research.
Richard Cooper, MD, Professor and Chair: Public Health Sciences, Loyola University Chicago delivered the keynote address at the Retreat. The highlights of Prof. Richard Cooper keynote presentation are that "national institute" such as NIMR:
Must be a full participant in the global culture of science
Maintain independence and integrity that is rooted in knowledge of and engagement with, communities in Nigeria
Receive stable funding as foundation for everything.
Conducting health services research on primary care should be a priority
NIMR should be involved in training –and perhaps degree-granting programs
News Flash

The Nigerian Institute of Medical Research (NIMR) was established through the National Science and Technology Act of 1977, the Medical Research Council of Nigeria was renamed the National Institute of Medical Research.  This name was further changed to the Nigerian Institute of Medical Research (NIMR) in 1993. pdf  or  doc. ...

Read More